A New Site is Being Born!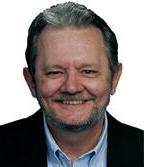 Please bear with me while I build this new site, which will be located here at thewebgotoguy.com and which replaces the old randyduermyer.com site.
I'm in the process of redesigning and refreshing the content of the old site. And, since I realize how easy it is to mis-spell my last name, I'm hoping that moving everything over to the new domain will make it much easier for existing clients and future clients to visit me.
I'm very busy with client work at this time, but hope to launch the new site soon, so please stop back. I'll also announce the launch on my social channels, so please follow me on your favorite social network(s) if you haven't already done so.
My apologies for any inconvenience, and my sincere thank you for your patience!
Randy Duermyer
The Web Go-To Guy
Also DBA HelpDocuments.com
View my resume
Connect with Me Through Social Networks